#LoveMolesey Launch Event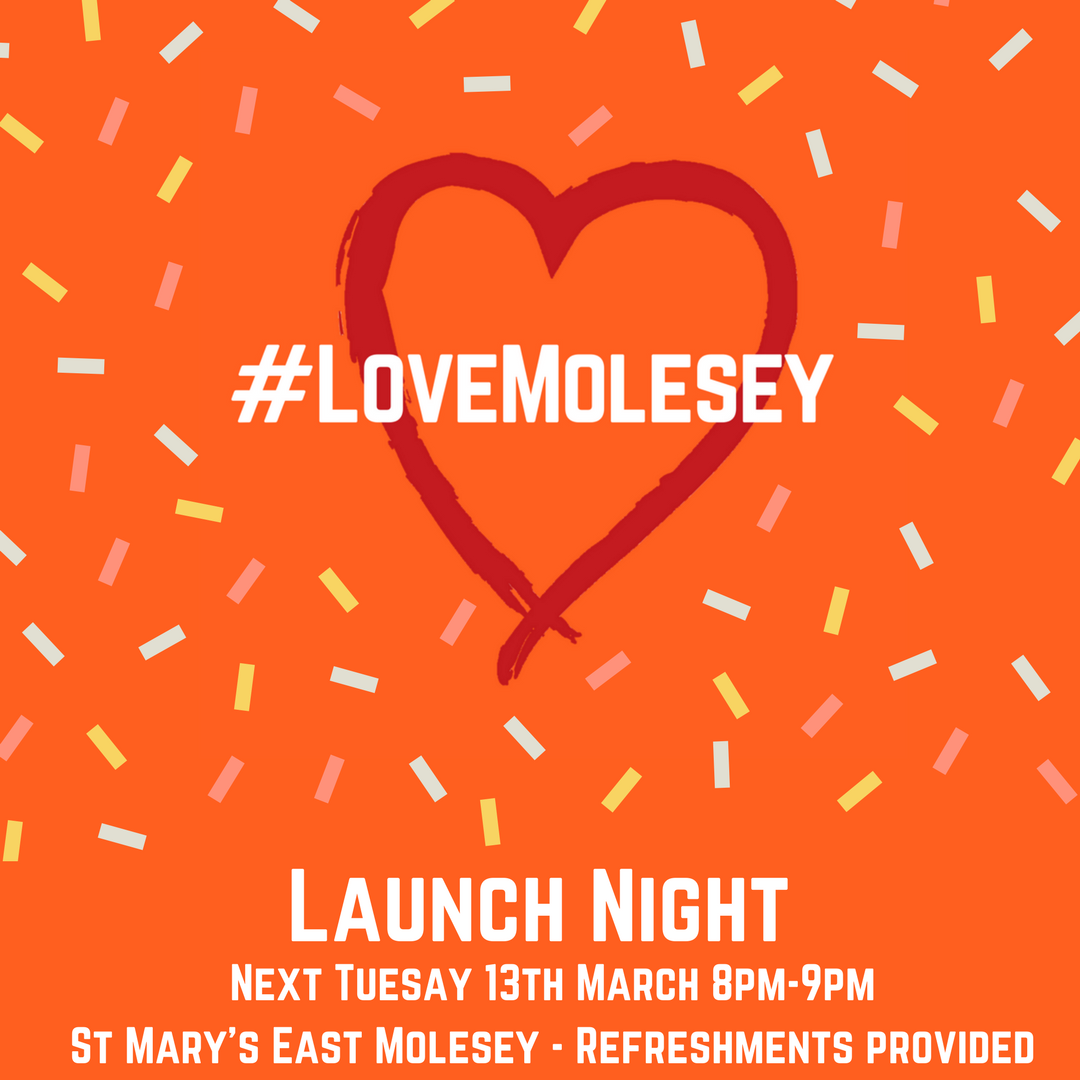 It's not long until #LoveMolesey and the team are busy finalising details for a huge range of projects. So far they already have cleanup projects, opportunities to make a difference in our local schools, care homes and the day centre, tea parties for seniors, a fun games night for young people and even a history walk along the towpath. Over the coming weeks they'll be announcing lots of others so keep checking the website www.lovemolesey.org to find out more.
On Tuesday 13th March they'll be holding their launch event, during which you will have the opportunity to hear from the organising team all about the vision behind #LoveMolesey and what's coming up. You will also have the chance to meet many of the team leaders to learn more about the different projects which will be running over the course of the 4 weeks and how you can get involved. Refreshments will be available, we look forward to seeing you there!
What has the coronavirus pandemic done to the property market in East and West Molesey, Esher, Claygate, Hinchley Wood and Thames Ditton?
The property market is booming in KT8 and KT10, here's how you can carry on the search for your new home safely.
How are the measures that the government has put in place affected the property market, and what can we expect when we inevitably beat COVID-19?
Energy Performance Certificates (EPCs) were introduced in 2007 to give buyers a better understanding of the energy efficiency of a property they may wish to buy. The EPC is a legal requirement if you…
If you want to add value to your home, and make it a better place to live upgrading your bathroom can bring surprising benefits. One of the most important rooms in a house, it's a place where you…