#LoveMolesey Launch Event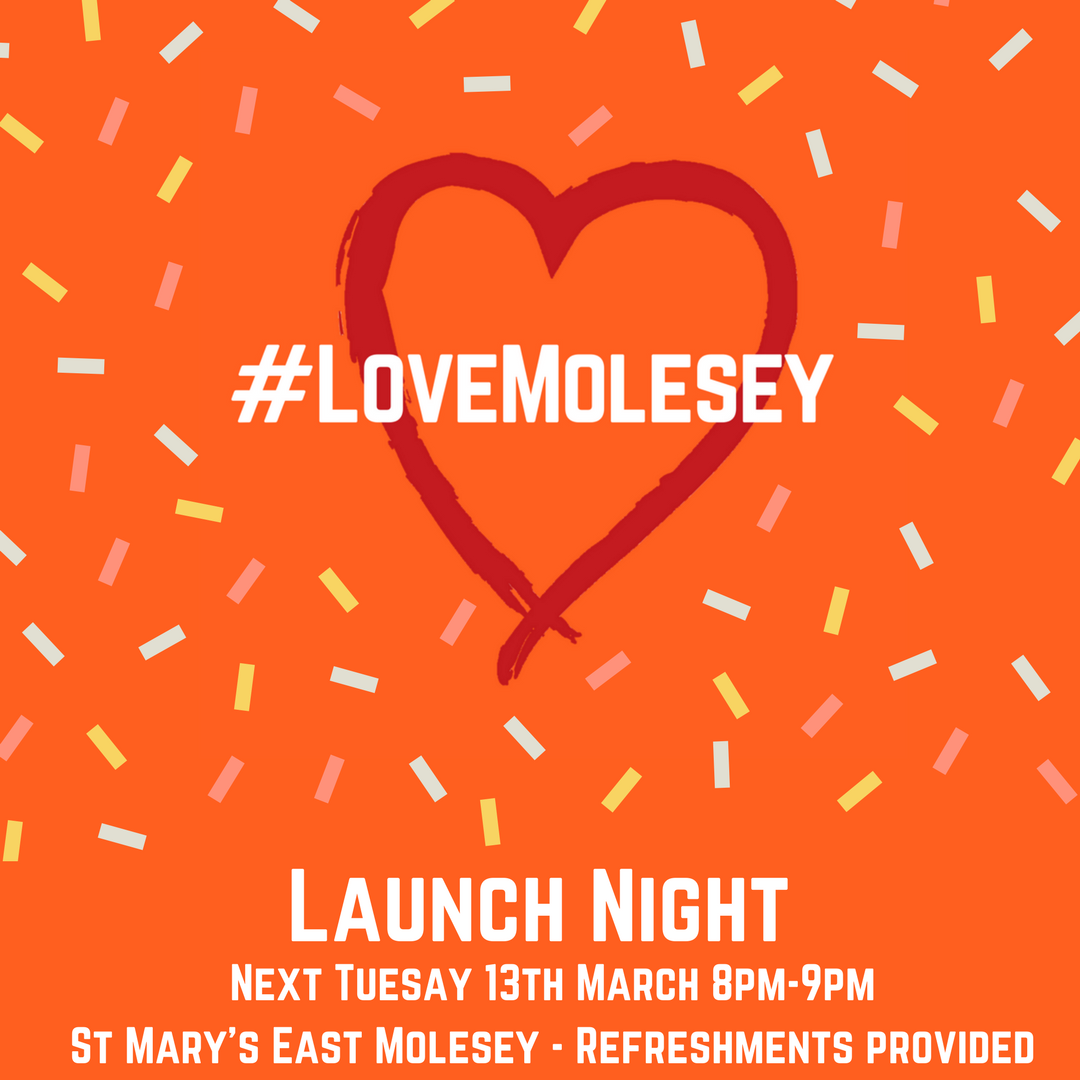 It's not long until #LoveMolesey and the team are busy finalising details for a huge range of projects. So far they already have cleanup projects, opportunities to make a difference in our local schools, care homes and the day centre, tea parties for seniors, a fun games night for young people and even a history walk along the towpath. Over the coming weeks they'll be announcing lots of others so keep checking the website www.lovemolesey.org to find out more.
On Tuesday 13th March they'll be holding their launch event, during which you will have the opportunity to hear from the organising team all about the vision behind #LoveMolesey and what's coming up. You will also have the chance to meet many of the team leaders to learn more about the different projects which will be running over the course of the 4 weeks and how you can get involved. Refreshments will be available, we look forward to seeing you there!
Did you know that when you rent out all or part of your home a Capital Gains Tax (CGT) charge may apply when you sell the property? Currently, HMRC exclude the last 18 months of your ownership – even…
If you're thinking about buying a new home, you'll need to budget for more than just the deposit. It's a stressful time, saving! You work hard to put away savings each month and feel li…
In July the Government confirmed its plans to change the way that Capital Gains Tax (CGT) is calculated for properties that are part or fully let.
Buying and selling a home can be a stressful process, so it's important you are aware of the pitfalls that can cause a sale (or rental) to fall though. If you address these early in the process y…
If you are a landlord or have a portfolio of properties, you can claim 'wholly incurred' expenses against your property income. Expenses must follow the standard HMRC guidance and the expenses must be…