Molesey
How To Find Molesey
Within easy reach of the A3, M3 or by train to Hampton Court from London Waterloo. Molesey is an excellent destination to explore on a lazy day, mooching round the shops and trying the fantastic range of cafes and restaurants or simpy strolling beside the river to the meadow.
Bicycles: There are bike racks around Molesey and we are on the Olympic cycle route.
Cars: East Molesey is just off the A3 or M4. Use postcode KT8 0DL in your sat nav to take you to the car park on Walton Road.
Rail: Hampton Court station is at the end of the line from London Waterloo, a few stations out of London from Clapham Junction and Surbiton.
On The Buses: The 411 bus route runs from Kingston. The R68 runs from Twickenham and Richmond. The 461 runs from Staines through Walton to East Molesey. Oyster cards are accepted on the 411 and R68 routes but not the 461.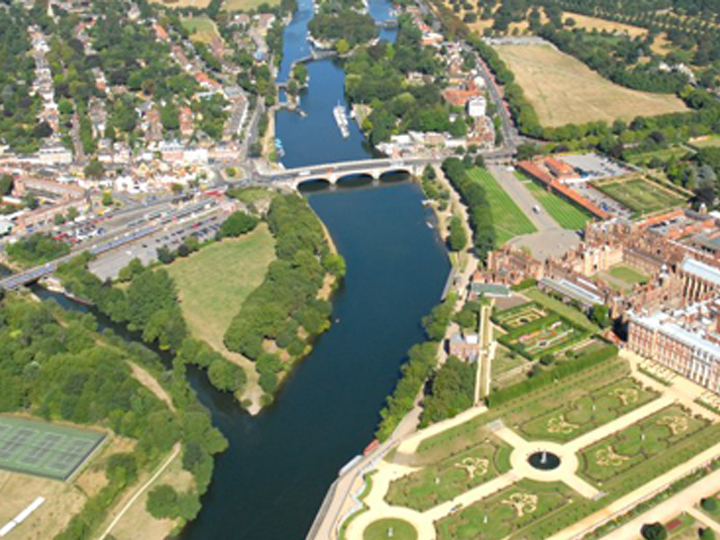 River Thames
It is possible to walk by the Thames all the way to Kingston (take the 411 bus back, which takes Oyster cards) and also in the other direction all the way to Walton-On-Thames. You can park at Hurst Park or at Hurst Meadow by Molesey Boat Club for free. There are boats for hire in the summer and you can feed the ducks and swans from the beach just near Bridge Road or further along in Hurst Park.
There is a ferry that goes across to Hampton in the summer from Hurst Park (£1.50 as of December 2016), you ring the bell and they'll come over for you. They take bicycles across too.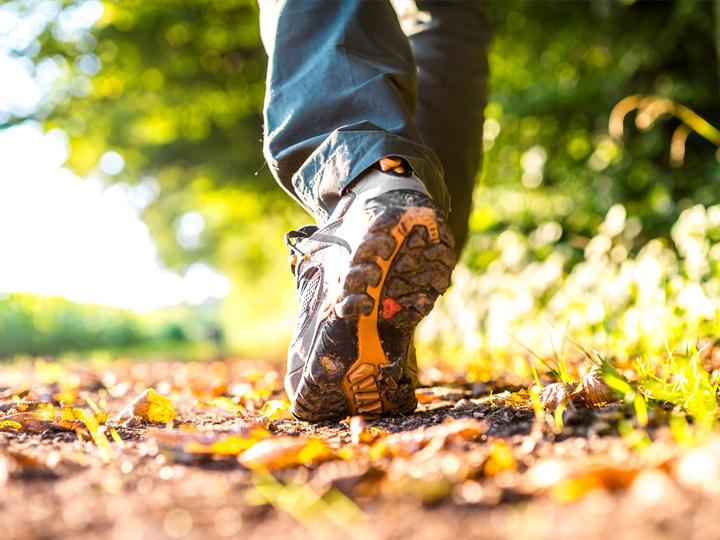 Walks & Parks
There are free car parks at Hurst Meadow and at Hurst Park. Hurst Meadow is an excellent place to walk dogs, with an all weather track (dog bins provided). There are picnic tables and a playground. Historical Molesey Cricket Club is nearby and Molesey Boat Club. Turn up at the boat club on almost any Saturday and you are likely to see at least a couple of Olympic champions taking to the water. There is also a great climbing frame by the boat club.
We also have Bushy Park and Home Park just over the river, both of which have deer and an abundance of wildlife. Some of the grounds of the palace can be explored for free, the daffodils in spring are worth seeing.
Molesey Heath is on Approach Road in West Molesey and is a large heathland and has a small lake, which some still swim in (KT8 2LL for your Satnav). There are often horses grazing, South of Bell Road there is a footpath through to Neilson Recreation Ground and you can explore the paths along the River Mole and the River Ember. It is possible to follow footpaths all the way along to the heath.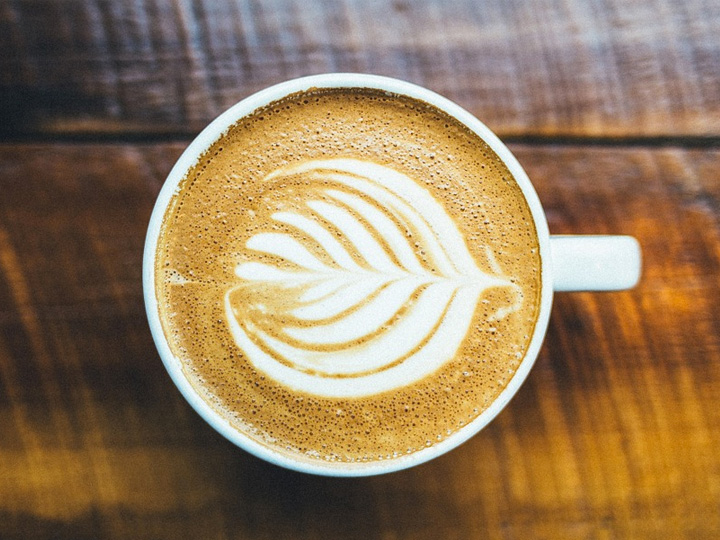 Cafe Culture
Both Bridge Road and Walton Road have a lot of coffee shops and cafes, with a great choice of paninis, cakes, croissants and lots of other scrummy things. The perfect place to while away a few hours people watching with a newspaper or simply to meet friends and relax. Many have gardens or tables on the pavements.
Brunch at Dish or Henry's is excellent. A lazy lunch or snack at L'Affamato, Tugas in Walton Road or one of the other cafes is to be recommended.
There is also Thyme by the River at the cricket club.
The area is popular with cyclists and there are plenty of bike racks by Hampton Court Bridge, at the end of Bridge Road.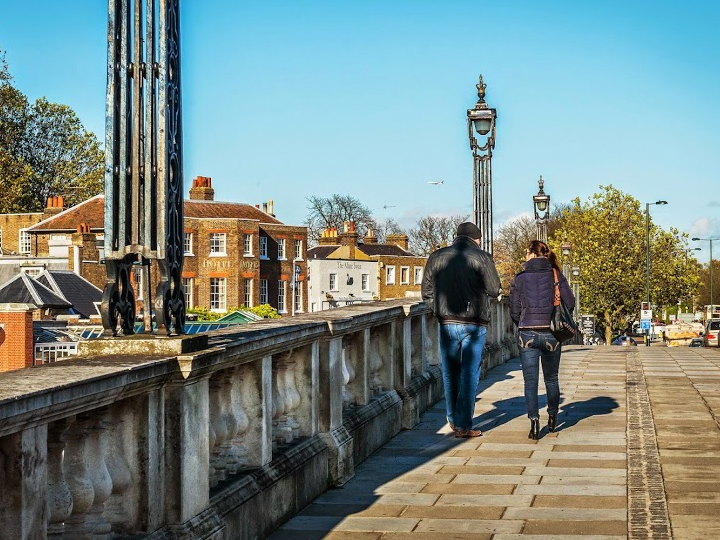 Restaurants From Around The World
East Molesey benefits from an abundance of fantastic restaurants with dishes from around the world.
French - Le Petit Nantais and Le Chien Qui Fume
Sustainable British - Henry's Kitchen
Italian - Zizzi's, Averna, Square Olive, L'Affamato
Chinese - Chu Chin Chow and Regents Garden
Nepalese - Phewar
Thai - Siam Paragon
Indian - New Anakarli and Golden Curry
Southern India - Cocum
Lebanese - Mezzet
Pub Grub - The Prince Of Wales, The Albion, The Poyntz Arms, The Bell
French/Modern British - Petriti's
Fish and Chips - Superfish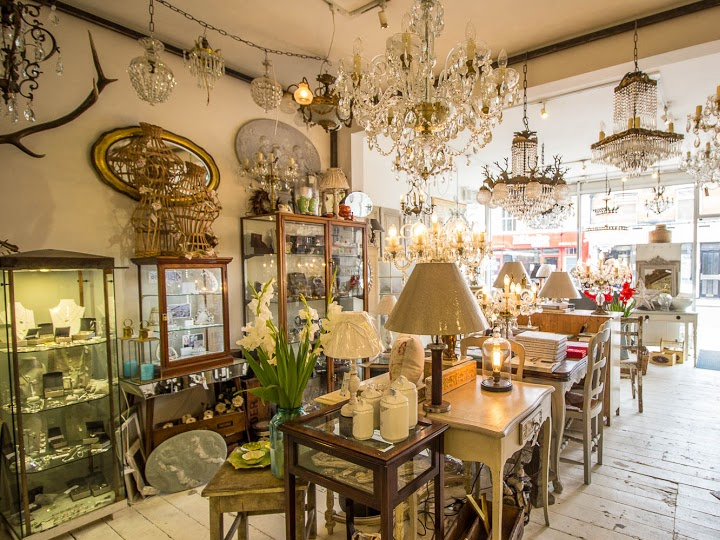 Antiques and Gift Shops
Visitors to East Molesey will find a variety of shops, with curiosities to suit all tastes.
On Walton Road near the main car park we have:
Belle Epoue
Blue Ribbons Sugarcraft Centre
Musicland East
Molesey Refrigeration
Neil's Wheels
On Bridge Road we have:
Creative Quilting
Several antique shops!
Beanos
Mercado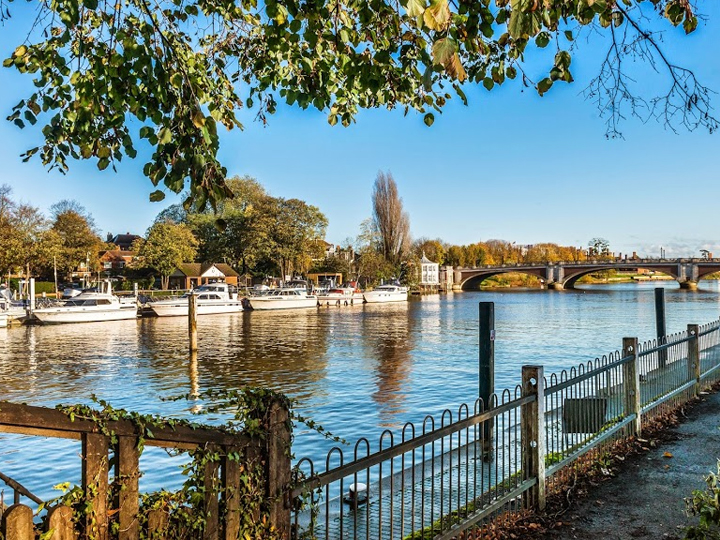 Molesey Boat Club
Molesey Boat Club was founded in 1866 and very quickly gained a reputation for sending out crews with notable results. It has since become one of the premier clubs in the UK with its members achieving great success at national and international level.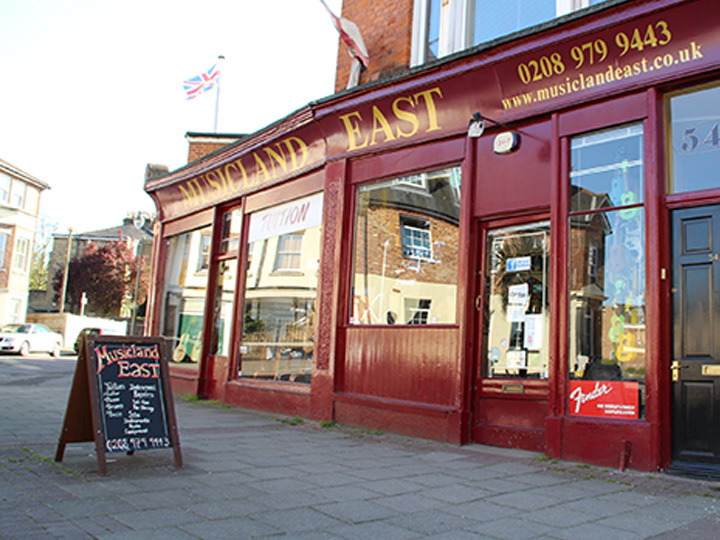 Music Land East
All of their lessons are geared towards giving you the skills and knowledge needed to make your own music and play the music of others that you love. Progress is important to them, and they know their music, but they always try to keep things fun and accessible. To book your first lesson or enquire further visit their website or call us on 020 8979 9443. Alternatively you can visit them in store to pick up a card or have a chat.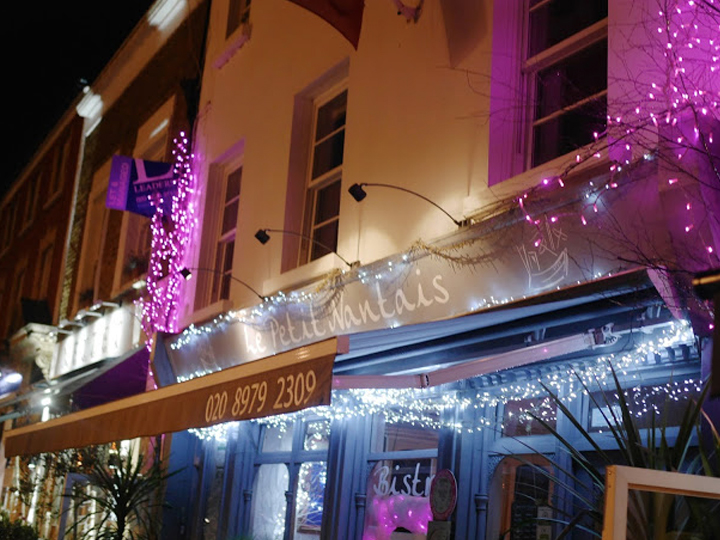 Le petit Nantais
Le petit Nantais is a family owned and run French bistro in the heart of Hampton court village. Our menu and seasonal promotions meet the highest demands for both classic dishes and innovative ideas. We offer a large variety of choice so that people of all ages will be satisfied when they dine at our restaurant. Have a look around our website and find out more about our philosophy and opening times. You can check our professional service team, as well as our current offers. Come and try our "Frapas" (French tapas) menu available every lunchtime for those days when you fancy something quick and easy. We look forward to hosting you at our restaurant soon.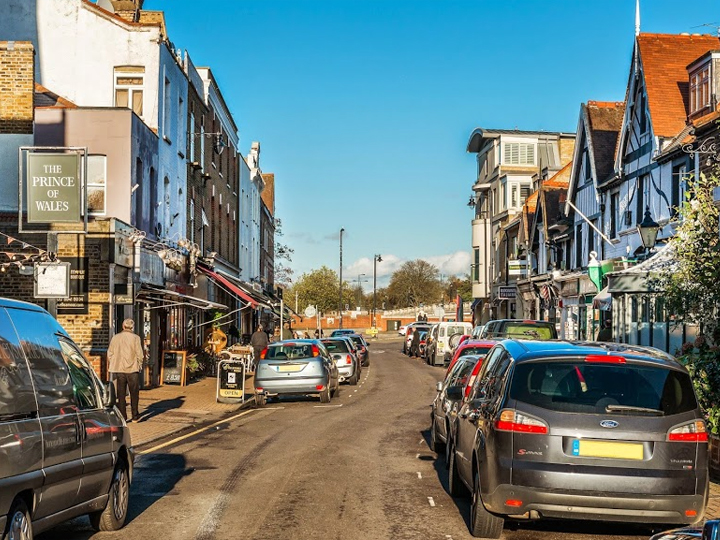 The Prince of Wales
The Prince of Wales Pub, Dining and Garden is a short walk from Hampton Court Palace & Hampton Court Station and situated in the quaint shopping street of Hampton Court Village. The pub has two outdoor spaces, a terrace to the front and a large beer garden to the rear. The interior is a contemporary style with exposed brick walls & an interesting mixture of old and new . To the front there is a large bar area and a lovely separate dining room to the rear. There is a large beer garden to the rear of the pub with a fully fitted kitchen & BBQ area for long summer days of BBQ's & drinks in the sun.
Feature
Address
Ofsted
Website
Chandlers Field Primary School
High Street, West Molesey, Surrey, KT8 2LX
Ofsted:
View Report
Website:
View Website
Chandlers Field Primary School
High Street, West Molesey, Surrey, KT8 2LX
Hampton Court House
Hampton Court House, Hampton Court Road, East Molesey, Surrey, KT8 9BS
Ofsted:
View Report
Website:
View Website
Hampton Court House
Hampton Court House, Hampton Court Road, East Molesey, Surrey, KT8 9BS
Hurst Park Primary School
Hurst Road, West Molesey, Surrey, KT8 1QS
St Alban's Catholic Primary School
Beauchamp Road, East Molesey, Surrey, KT8 2PG
Ofsted:
View Report
Website:
View Website
St Alban's Catholic Primary School
Beauchamp Road, East Molesey, Surrey, KT8 2PG
St Lawrence CofE Aided Junior School, East Molesey
Church Road, East Molesey, Surrey, KT8 9DR
Ofsted:
View Report
Website:
View Website
St Lawrence CofE Aided Junior School, East Molesey
Church Road, East Molesey, Surrey, KT8 9DR
The Orchard Infant School
Bridge Road, East Molesey, Surrey, KT8 9HT
Secondary Schools
Address
Ofsted
Website
Hampton Court House
Hampton Court House, Hampton Court Road, East Molesey, Surrey, KT8 9BS
Ofsted:
View Report
Website:
View Website
Hampton Court House
Hampton Court House, Hampton Court Road, East Molesey, Surrey, KT8 9BS
Colleges and Sixth Form Colleges
Address
Ofsted
Website
Hampton Court House
Hampton Court House, Hampton Court Road, East Molesey, Surrey, KT8 9BS
Ofsted:
View Report
Website:
View Website
Hampton Court House
Hampton Court House, Hampton Court Road, East Molesey, Surrey, KT8 9BS
Latest properties for sale in this area
Recently sold properties in this area
Recently let properties in this area