The Jewel Box | Explore Molesey #3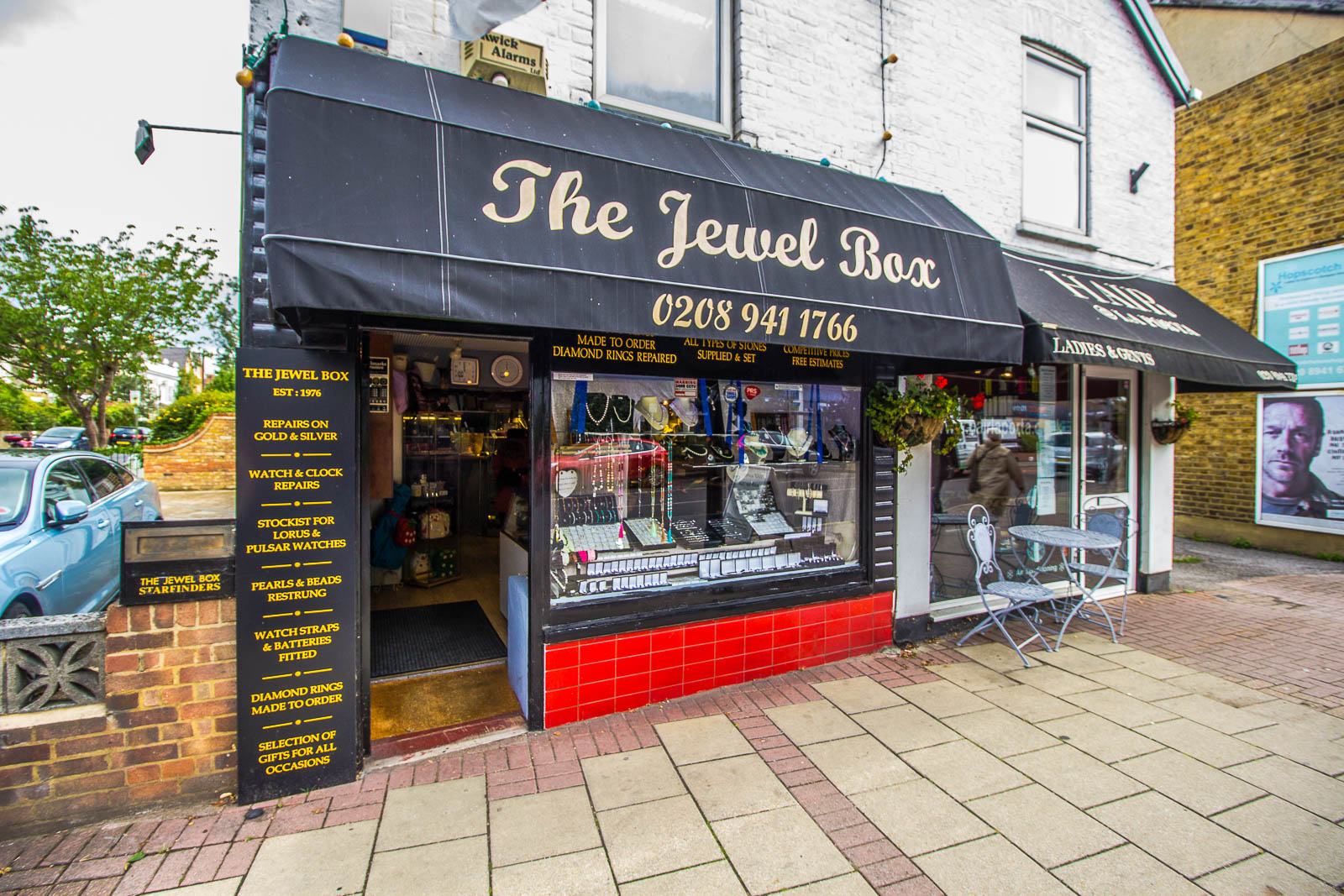 The Jewel Box in East Molesey has been established since 1976. Here's what owners Vera and Andina told us about their charming shop.
What does the Jewel Box sell and what additional services do you offer?
"We sell 9ct gold and silver jewellery, pulsar and lorus watches, handbags, costume jewellery, purses, wallets, scarves, seiko clocks, photo frames, candles and believe it or not.... so much more!"
Do you offer any specialist services?
"Watch and Jewellery repairs are our main focus. This includes watch straps, batteries, restringing pearls and beads and clock repairs."
When did The Jewel Box first open it's doors?
"Next year we will be celebrating our 40th year of trading. My mother and father came to Molesey from Blackheath, London in 1976."
Who serves your customers?
"My mother, Vera and myself (Andina)."
What inspired you to open The Jewel Box?
"It's our family business. Coming from London, Molesey certainly is a nicer, friendly and safer environment."
What's is it that you love about Molesey?
We love the fact it has a village feel, and our customers have been coming to us for so many years, we have their children as customers as well!
Want to speak to Vera or Andina?
Call them on 0208 941 1766 or 07702 020 652
Email at thejewelbox113@hotmail.com
Get your business featured here for free! Contact us.
Did you know that when you rent out all or part of your home a Capital Gains Tax (CGT) charge may apply when you sell the property? Currently, HMRC exclude the last 18 months of your ownership – even…
If you're thinking about buying a new home, you'll need to budget for more than just the deposit. It's a stressful time, saving! You work hard to put away savings each month and feel li…
In July the Government confirmed its plans to change the way that Capital Gains Tax (CGT) is calculated for properties that are part or fully let.
Buying and selling a home can be a stressful process, so it's important you are aware of the pitfalls that can cause a sale (or rental) to fall though. If you address these early in the process y…
If you are a landlord or have a portfolio of properties, you can claim 'wholly incurred' expenses against your property income. Expenses must follow the standard HMRC guidance and the expenses must be…