Molesey Pets And Aquatic Centre | Explore Molesey #2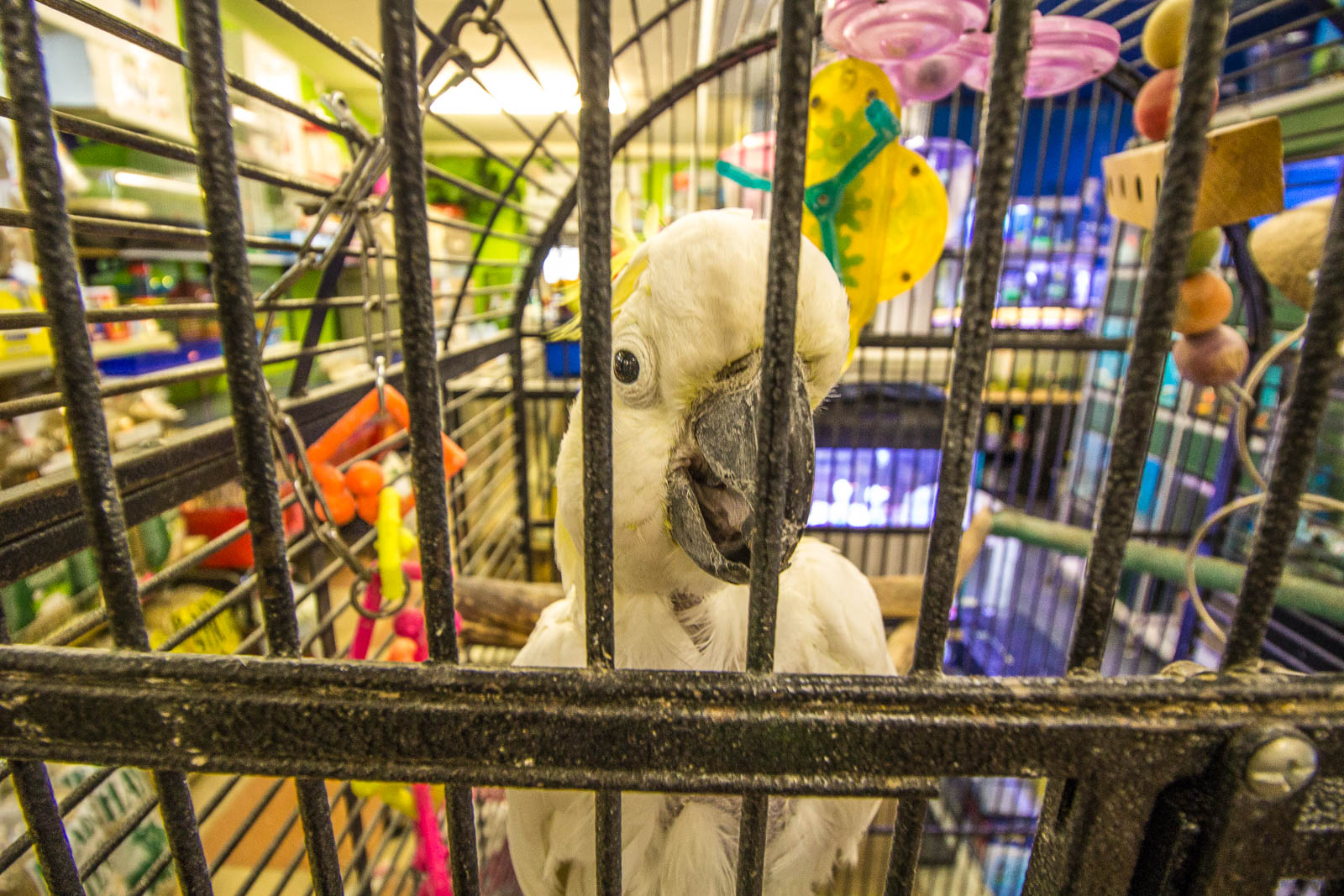 If you live in Molesey, you'll know about Molesey Pets and Aquatic Centre. Here's what owner Paul Davidson told us about his locally renowned pet shop.
What does the Molesey Pets and Aquatic Centre offer to Molesey residents?
Everything to do with your pet or aquatic needs. We also offer an outdoor aquatic service which includes ponds and water features etc.
How long have you been trading for?
40 years! I was born in Molesey and my family has always had businesses here.
Who runs the shop on a day to day basis?
I do all of the leg work, Chris the Cockatoo takes on more of a "meet and greet" role with the customers.
What do you like most about Molesey?
It's still a village, so many areas close by are built up and have changed dramatically where as Molesey has retained its community feel.
Have a pet/pond related query? Contact Paul via the details below:
Molesey Pets and Aquatic Centre, 69 Walton Road, East Molesey, Surrey, KT8 0DP
Tel: 0208 979 9083
moleseypets@gmail.com
Want to feature your business in Molesey? Contact us or call 0208 396 6717.
Did you know that when you rent out all or part of your home a Capital Gains Tax (CGT) charge may apply when you sell the property? Currently, HMRC exclude the last 18 months of your ownership – even…
If you're thinking about buying a new home, you'll need to budget for more than just the deposit. It's a stressful time, saving! You work hard to put away savings each month and feel li…
In July the Government confirmed its plans to change the way that Capital Gains Tax (CGT) is calculated for properties that are part or fully let.
Buying and selling a home can be a stressful process, so it's important you are aware of the pitfalls that can cause a sale (or rental) to fall though. If you address these early in the process y…
If you are a landlord or have a portfolio of properties, you can claim 'wholly incurred' expenses against your property income. Expenses must follow the standard HMRC guidance and the expenses must be…