Belle Epoque | Explore Molesey #1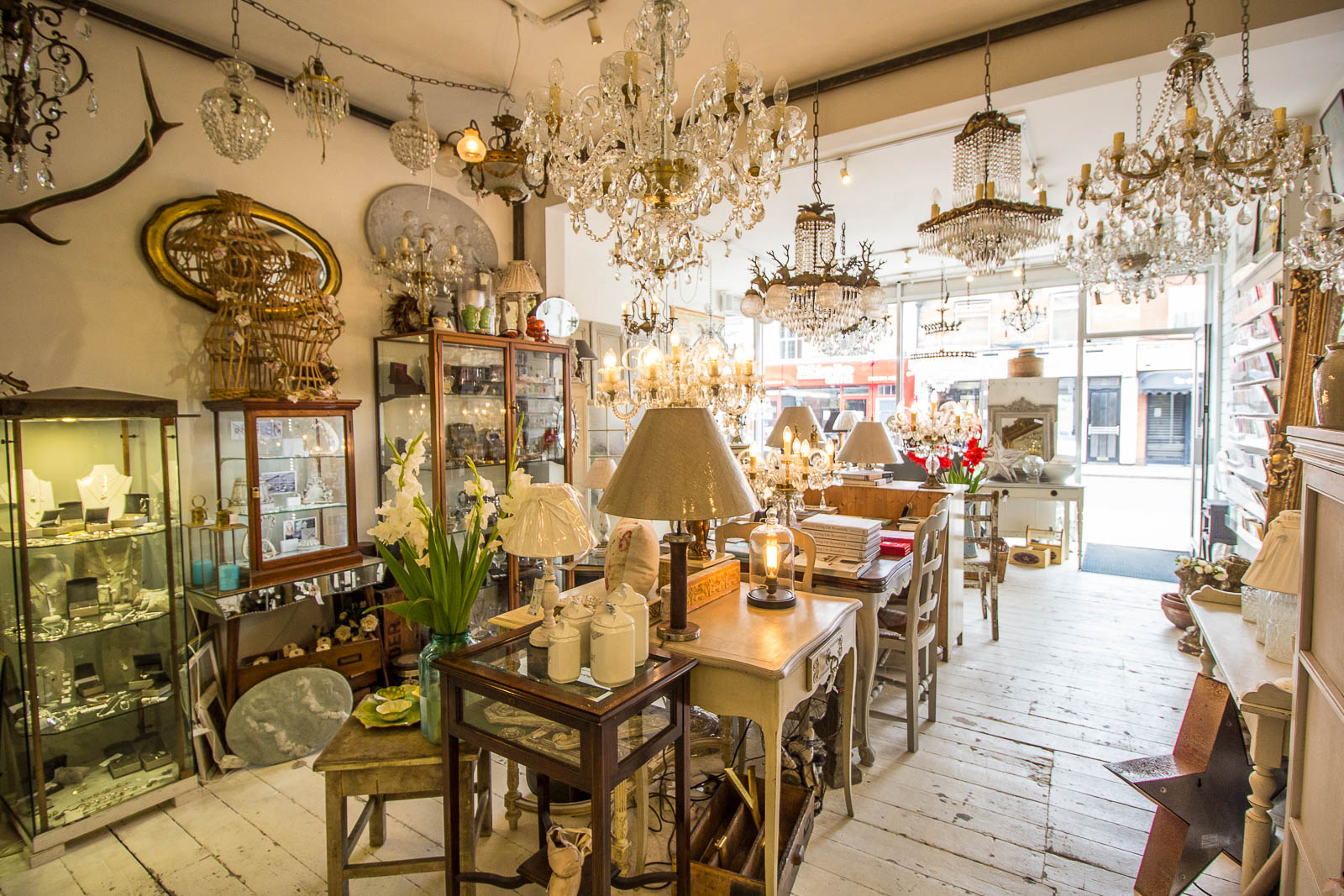 Welcome to the first edition of the Molesey Business Blog, this week we were lucky enough to speak to Matt and Tammy at Belle Epoque. Here's what they told us about their wonderful shop and how it came to be.
"focussed at the local community"
Belle Epoque opened in Walton Road in 2005 as an antique and vintage furniture shop, but over the past 10 years we have diversified to include our hugely popular antique chandeliers which have been shipped across the world, alongside other ranges which are focussed at the local community such as our selection of toys, books, home fragrance and jewellery.
"antique chandeliers which have been shipped across the world"
We opened in Molesey as it was where Tammy had grown up and her step-father had run a very successful antiques business in Bridge Road for a number of years. We believed in the benefits of being part of a community and now are very pleased to offer products from a number of local highly talented creatives. Matt also plays an important role in the Molesey Business Association.
"a very bespoke service"
We source antique and vintage furniture and decorative items and restore them in house, which allows us to offer our customers a very bespoke service. This is one of the key features that sets us apart from other vintage traders.
Over the past 8 years Matt has been very much at the front of the business, however with the children now at school Matt is going to retire into his workshop and let Tammy take over the running of the shop.
"We still love being part of the Molesey community"
We still love being part of the Molesey community alongside our fellow retailers and our lovely customers. It is important to support local businesses but on the same hand if they aren't offering what you're looking for, tell them! Every shop owner needs feedback and the smart ones act on it quickly. Some of our best decisions have been as a direct result of customers requests and we take on board everything we hear.
- Matt & Tammy Court -
Belle Epoque, 88 Walton Road, East Molesey, Surrey, KT8 0DL
020 8941 9269 | enquiries@belleepoque.me.uk
twitter - @BelleEpoqueShop
Want to feature your business in Molesey? Contact us or call 0208 396 6717.
Did you know that when you rent out all or part of your home a Capital Gains Tax (CGT) charge may apply when you sell the property? Currently, HMRC exclude the last 18 months of your ownership – even…
If you're thinking about buying a new home, you'll need to budget for more than just the deposit. It's a stressful time, saving! You work hard to put away savings each month and feel li…
In July the Government confirmed its plans to change the way that Capital Gains Tax (CGT) is calculated for properties that are part or fully let.
Buying and selling a home can be a stressful process, so it's important you are aware of the pitfalls that can cause a sale (or rental) to fall though. If you address these early in the process y…
If you are a landlord or have a portfolio of properties, you can claim 'wholly incurred' expenses against your property income. Expenses must follow the standard HMRC guidance and the expenses must be…