Courtyard Cafe, Walton Road, East Molesey | Explore Molesey #8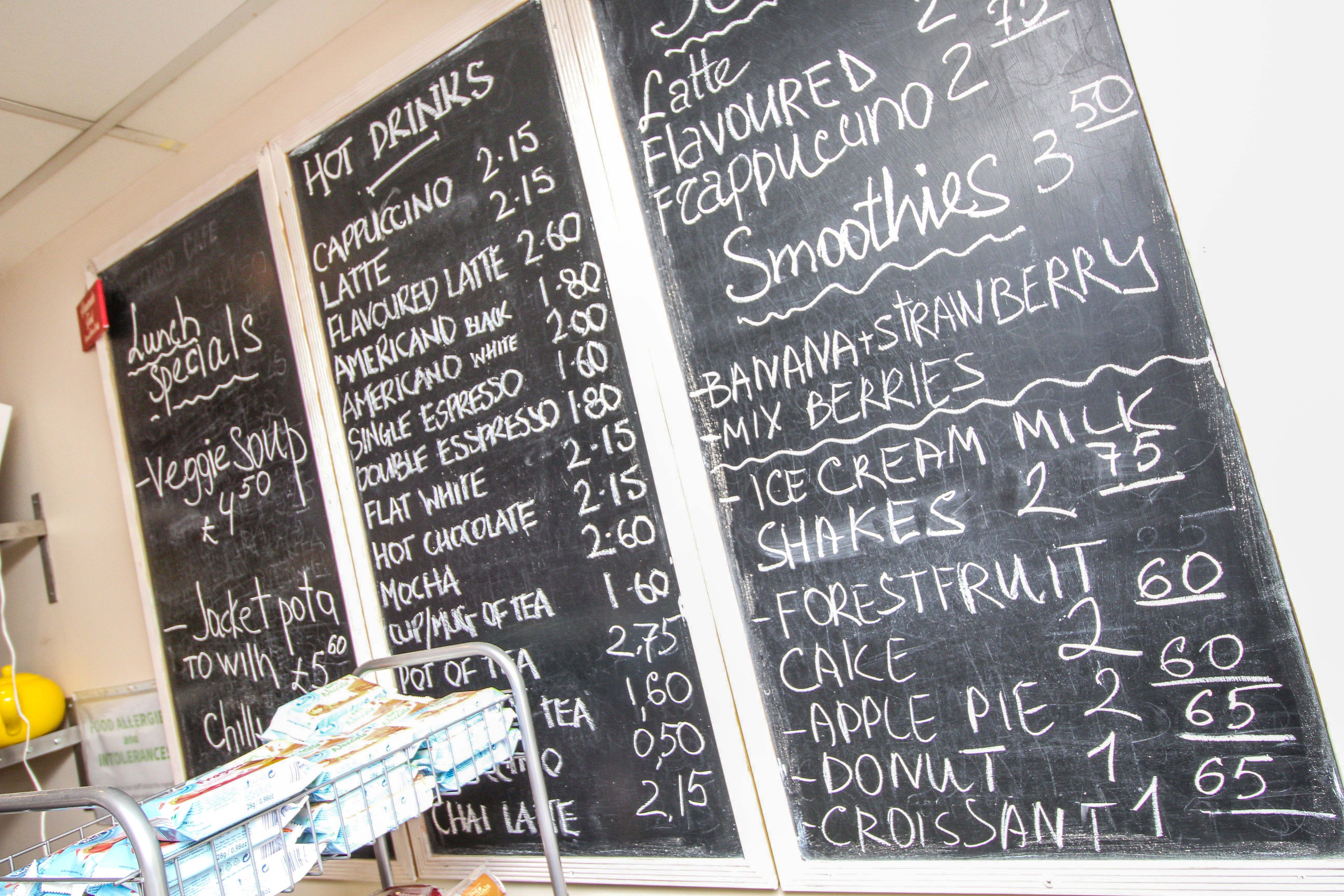 We caught up with the new owners who took over the cafe in March, they are extremely welcoming and have quickly become huge fans of the Molesey community.
What type of food can visitors to the Courtyard Cafe expect to be treated with?
We serve many kinds of cakes, such as Victoria sandwich, Apple pie with ice cream on top, Non gluten Carrot cake, Non gluten brownie, Forest fruit cake, homemade fruitloaf and many others, we bake our croissants and pain au chocolate daily, we have freshly made sandwiches, paninis, wraps with a big variety of fillings,we do all kinds of breakfast as well.
What is your preferred choice for lunch here?
My favourite is the Chiken pesto panini.
What is it that you like about Molesey?
Lovely supportive people around.
What would you recommend that people may not have tried before?
I would definitely advise Lamb Moussaka from our chef.
What is the best thing about your job?
Most of all I like the smell of fresh roasted coffee in the morning during prep, it is a real sign that the day is starting and it is a great way to start every day!
What would you recommend for a breakfast to get hard working Molesey residents through their busy day?
English breakfast which includes two eggs, crispy bacon, sausages, beans, tomatoes, mushrooms, two slice of toast for only £6 + tea comes free.
The Courtyard Cafe are extremely welcoming to pets and children, it's the perfect place to pitch up after nursery, school, or dog walking!
You can find them at 105 Walton Road, East Molesey, Surrey, KT8 0DR.
What has the coronavirus pandemic done to the property market in East and West Molesey, Esher, Claygate, Hinchley Wood and Thames Ditton?
The property market is booming in KT8 and KT10, here's how you can carry on the search for your new home safely.
How are the measures that the government has put in place affected the property market, and what can we expect when we inevitably beat COVID-19?
Energy Performance Certificates (EPCs) were introduced in 2007 to give buyers a better understanding of the energy efficiency of a property they may wish to buy. The EPC is a legal requirement if you…
If you want to add value to your home, and make it a better place to live upgrading your bathroom can bring surprising benefits. One of the most important rooms in a house, it's a place where you…