Courtyard Cafe, Walton Road, East Molesey | Explore Molesey #8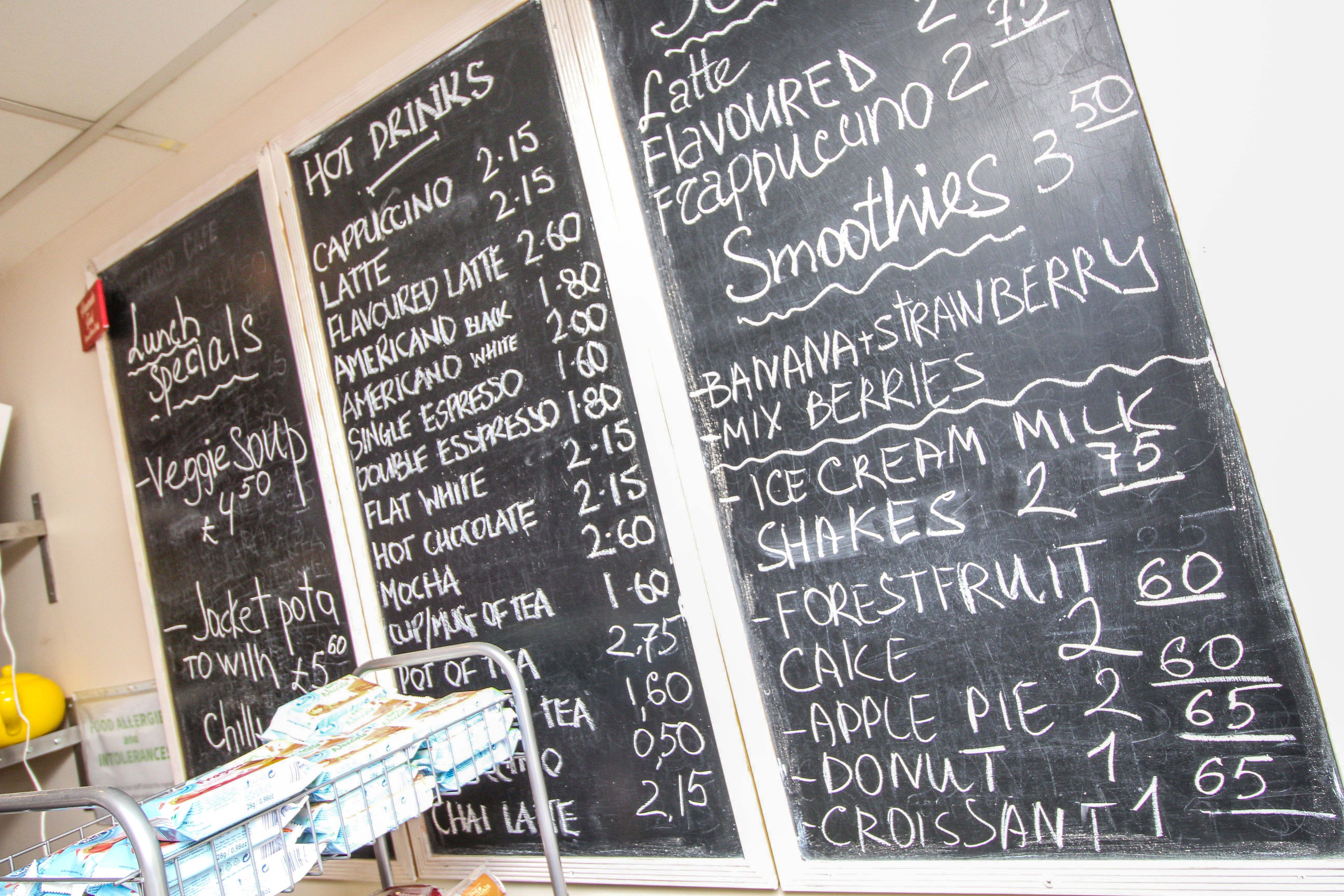 We caught up with the new owners who took over the cafe in March, they are extremely welcoming and have quickly become huge fans of the Molesey community.
What type of food can visitors to the Courtyard Cafe expect to be treated with?
We serve many kinds of cakes, such as Victoria sandwich, Apple pie with ice cream on top, Non gluten Carrot cake, Non gluten brownie, Forest fruit cake, homemade fruitloaf and many others, we bake our croissants and pain au chocolate daily, we have freshly made sandwiches, paninis, wraps with a big variety of fillings,we do all kinds of breakfast as well.
What is your preferred choice for lunch here?
My favourite is the Chiken pesto panini.
What is it that you like about Molesey?
Lovely supportive people around.
What would you recommend that people may not have tried before?
I would definitely advise Lamb Moussaka from our chef.
What is the best thing about your job?
Most of all I like the smell of fresh roasted coffee in the morning during prep, it is a real sign that the day is starting and it is a great way to start every day!
What would you recommend for a breakfast to get hard working Molesey residents through their busy day?
English breakfast which includes two eggs, crispy bacon, sausages, beans, tomatoes, mushrooms, two slice of toast for only £6 + tea comes free.
The Courtyard Cafe are extremely welcoming to pets and children, it's the perfect place to pitch up after nursery, school, or dog walking!
You can find them at 105 Walton Road, East Molesey, Surrey, KT8 0DR.
Did you know that when you rent out all or part of your home a Capital Gains Tax (CGT) charge may apply when you sell the property? Currently, HMRC exclude the last 18 months of your ownership – even…
If you're thinking about buying a new home, you'll need to budget for more than just the deposit. It's a stressful time, saving! You work hard to put away savings each month and feel li…
In July the Government confirmed its plans to change the way that Capital Gains Tax (CGT) is calculated for properties that are part or fully let.
Buying and selling a home can be a stressful process, so it's important you are aware of the pitfalls that can cause a sale (or rental) to fall though. If you address these early in the process y…
If you are a landlord or have a portfolio of properties, you can claim 'wholly incurred' expenses against your property income. Expenses must follow the standard HMRC guidance and the expenses must be…